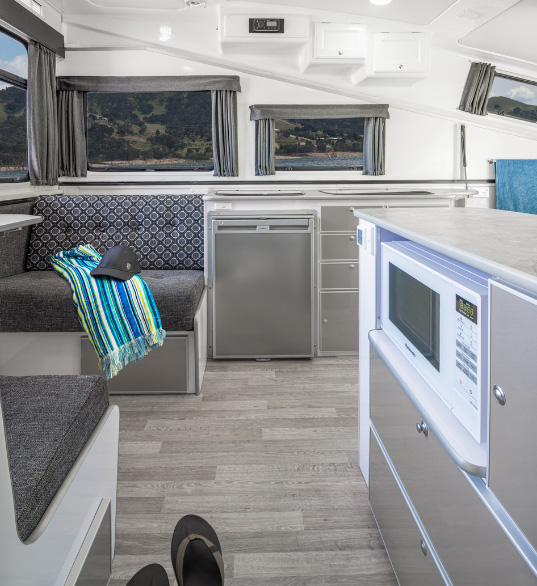 BREEZE
The lowest height and the lightest weight. Ideal for storage in low garages. It's all about relaxed and safe travels.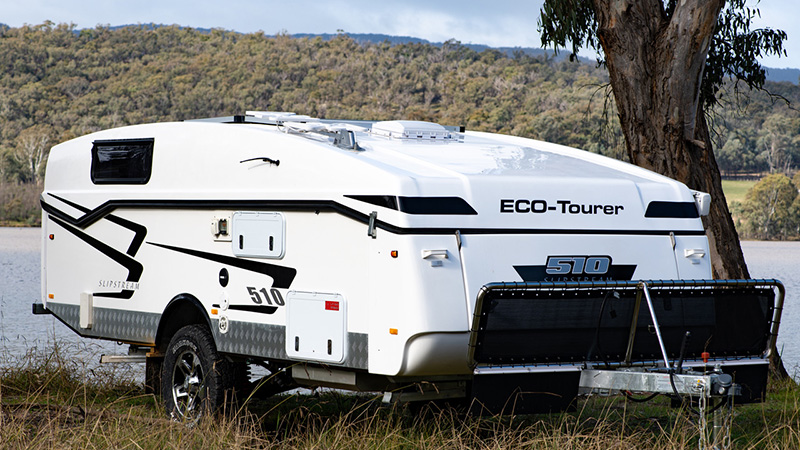 SLIPSTREAM
Extra ground clearance and features ideal for most SUVs. Built for free camping adventures.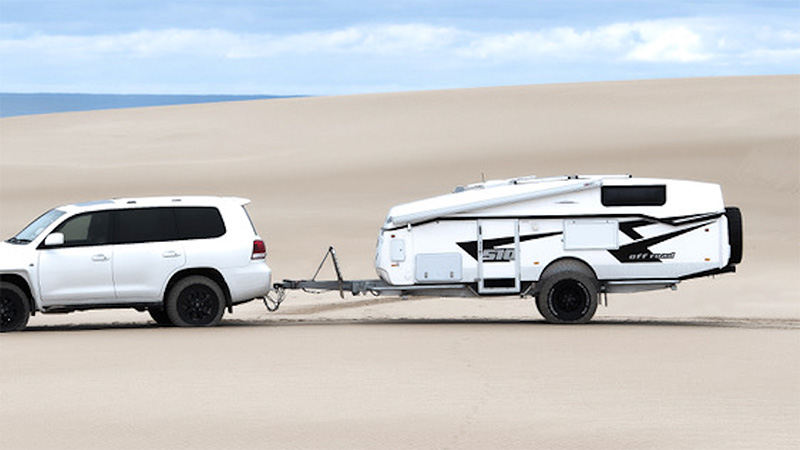 HURRICANE
Built with outback travel in mind, while still looking great in town. High ground clearance and its low, sleek roof gets to places others can't.
When you stop for the day...
Ecotourer is ready to go. You can set-up in less than a minute.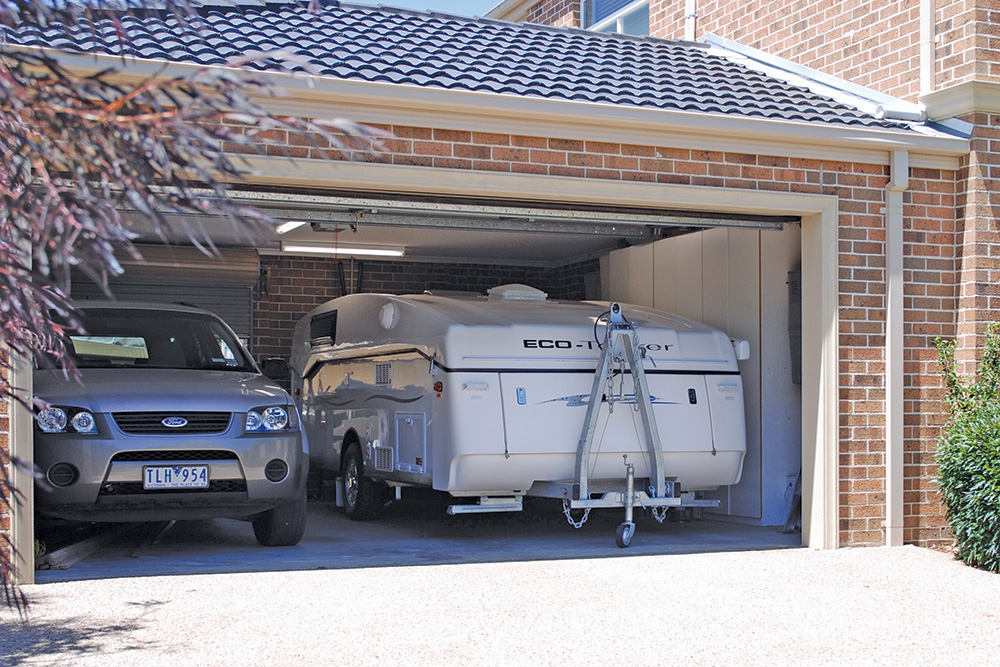 Fits in standard garages
No need to park in expensive rental spaces. EcoTourer is easy to move, single axle, standard folding drawbar. Only 2.3m wide with awning so it won't take over your garage.
Why the EcoTourer is Australia's leading touring and off-road folding-top caravan
EcoTourer offers comfortable towing, comfortable living being able to go anywhere without hassle and drama, to experience all that this country has to offer. EcoTourer offers a better way to travel. Traditional style caravans have inherent problems that can make the journey more challenging than it has to be.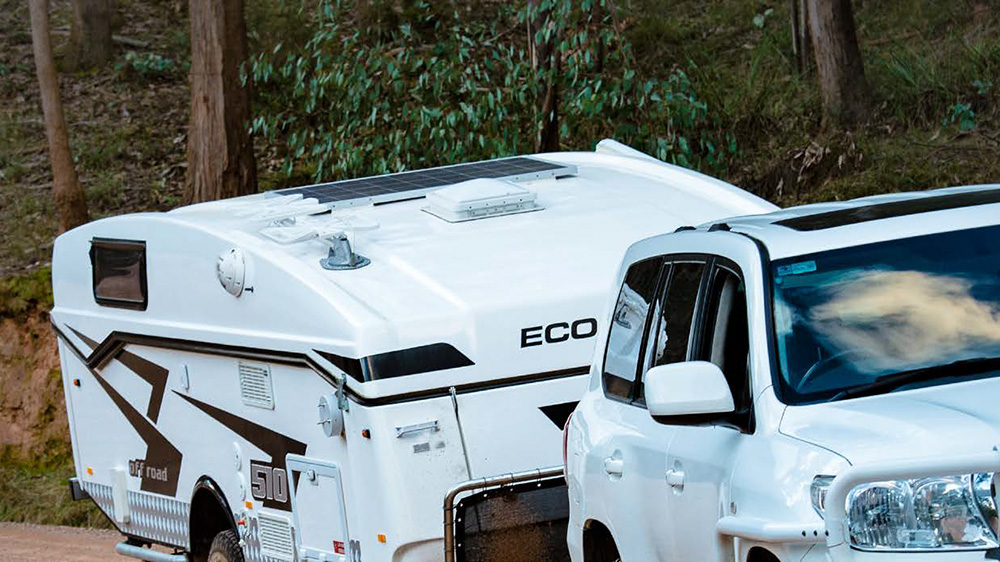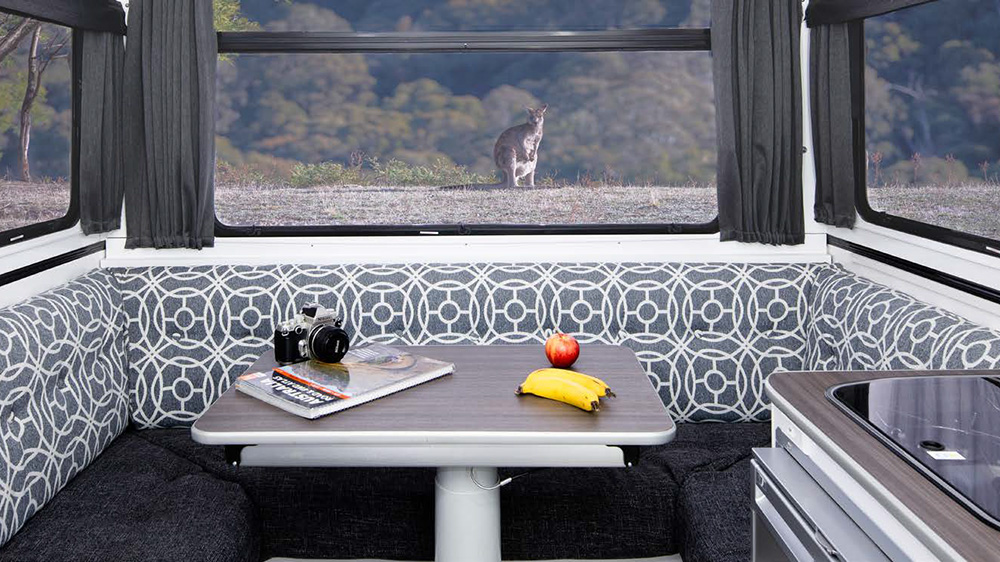 We realised it was time for real innovation so we designed a totally new style of caravan, one that could be towed with ease, taking away the stress of towing found with old style caravans and maximise the comfort and convenience, without sacrificing the ability to get to remote locations.
We started with a clean sheet of paper, and based on many years of experience in caravanning, we designed and built a new generation of caravan.